Lake Erie Islands Map from 1817
This image is courtesy of Don Rhodes at the Ottawa City General Store. It's a photo of a display that you can see there if you stop by.
He has a great deal of fascinating material in his museum and store about 1/4 mile southwest of the ferry dock on Catawba Island, at 4057 N.W. Catawba Road, open May to October.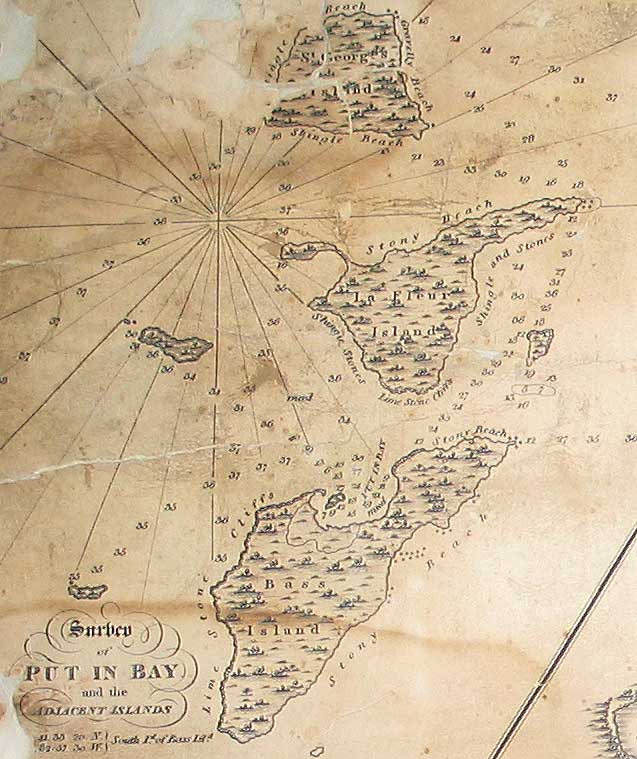 All Contents Copyright © 2000-2003 by Middle Bass on the Web, Inc. All rights reserved.
Reproduction without written permission is forbidden for any purposes other than personal use.
Revised: 21 Jul 2008 07:49:49.
This page has been accessed times