Put-in-Bay and Middle Bass Island Volunteer Fire Departments
Performing a Controlled House Burn
September 8, 2007
The old Schleuse/Heis home across from town hall was burned in a fire department exercise on September 8. The home also served as the Middle Bass Island post office for a few years, The picture below is of the Put-in-Bay and Middle Bass fire department volunteers who worked that burn, and was contributed by Barb Farley. Many more of her pictures of the fire can be seen by clicking here.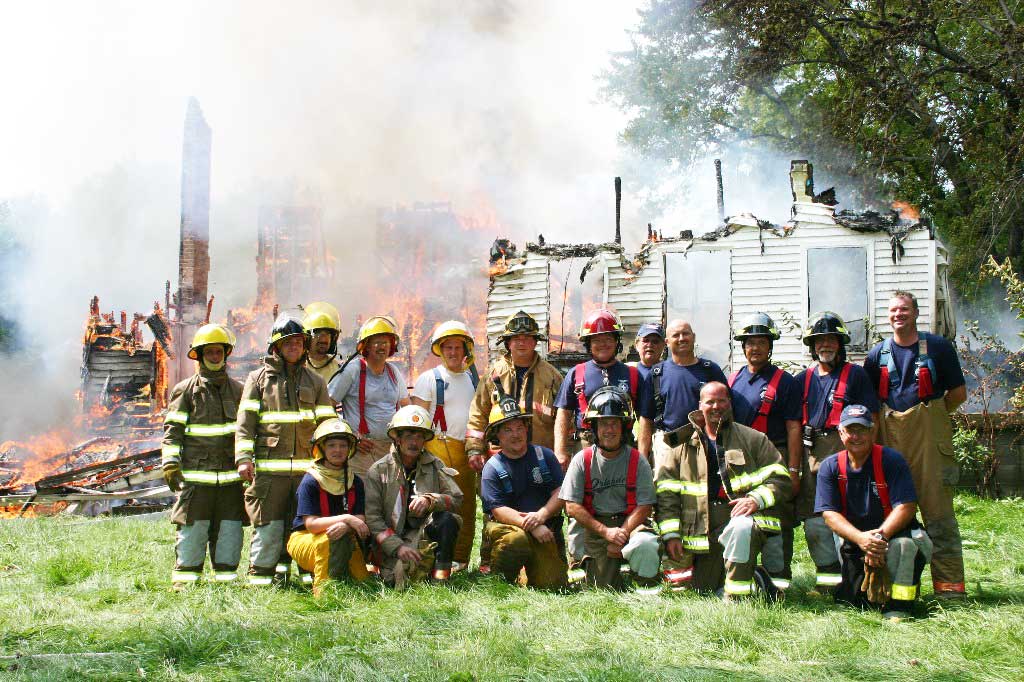 All Contents Copyright © 2000-2007 by Middle Bass on the Web, Inc. All rights reserved.
Reproduction without written permission is forbidden for any purposes other than personal use.
Revised: 21 Jul 2008 07:50:30.
This page has been accessed
times